Cloud Migration & Adoption
Cloud is critical to every business strategy. The first step towards digital transformation begins with migrating your business applications and operations to the cloud. Hoonartek's Cloud Services are designed and delivered on the platform that best meets your needs. Whether public or private, if you are re-platforming, rehosting, refactoring, rearchitecting, hybrid, serverless – for any cloud platform – you choose – Hoonartek ensures success through every step of your migration journey.
We are certified partners of Amazon Web Services (AWS), Microsoft's Azure & Google Cloud(GCP). Our cloud experts have simplified the migration journey for several customers by deploying solutions using Infrastructure as a Service (IaaS) & Platform as a Service (PaaS). Choose the smart cloud computing approach to accelerate innovation, boost efficiency, and build competitive advantage. Get the best out of the cloud with Hoonartek's world-class services, technology, and experts to stay ahead of the curve.
Hoonartek offers expertise, experience, and insights to help you make decisions, create a plan, execute the migration, cloud-native development, and support and manage Services. Partnerships with Amazon Web Services, Microsoft, and Google give Hoonartek both broad and deep knowledge of current cloud offerings and future capabilities. We use our time-tested knowledge for Cloud Solution Architecting, Cloud Administration, and developing high-performing applications over Cloud's Platform as a Services (PaaS) Serverless architecture and Cloud's Infrastructure as a Services (IaaS) resources, to help you move to the cloud safely and complete the journey.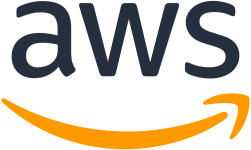 AWS is the current market leader in cloud computing platforms offering more than 200 fully featured services.
Hoonartek has deep expertise in developing solutions over multiple development platforms of AWS, for performing ETL functions, managing events, and deploying machine learning algorithms. 
Hoonartek's consultants are also highly adept in using and implementing the different Infrastructure services for migrating On-Premises solutions to AWS Cloud. Hoonartek has successfully migrated on-premises ETL operations to AWS using AWS services, including Lambda Functions, Glue, S3 and Dynamo DB. Additionally, Hoonartek has also successfully migrated on-premise DigiTwin solution to AWS using the Infrastructure of AWS.

Microsoft Azure (MS Azure) is the second-largest cloud platform providing a wide array of services tailored for Microsoft-centric enterprises—making the switch to a cloud environment. 95% of Fortune 500 companies use MS Azure. MS Azure is not limited to Windows-based services, but also supports open-source languages, technologies, and platforms.
Hoonartek's team of consultants is highly skilled in developing full-stack solutions using: programming platforms, such as .NET, C#, Node JS and React as programming platforms, multiple Azure Infrastructure services, such as AKS, Elastic Search, Key Vault, Network, Blob, App Services, RBAC, OPA, Terra forms, Azure DevOps, and Azure developers platforms, such as Functions, Event Grid, Service Bus, Azure Data Factory, and Terraforms.
Google Cloud offers over 100 services spanning computing, networking, big data, and more. Hoonartek's team of consultants are experts in developing solutions using the Google Cloud development platform, such as Artifact Registry, Container Registry, Cloud Build, Cloud Source Repository, Firebase Test Lab, Google Cloud Deploy, & Test Lab, and GCP's Infrastructure platforms, such as Networks, Compute, Storage, and Databases.